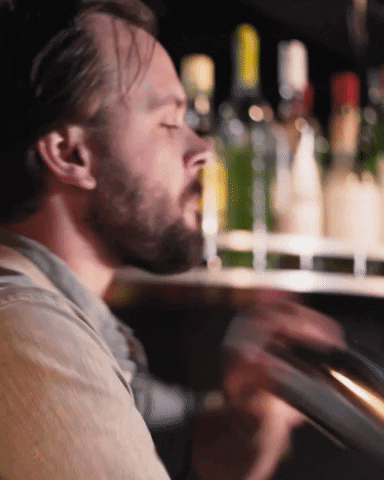 I have read an article on punchdrink.com about the Mojito. Apparently a lot of people dislike the mojito.
Punch thinks, that it comes from the bartender, which hate work intensive drinks, when the bars are busy. But we have to really ask ourselves: does it make sense?
I have always had a very crafty relationship to the bar. I understand and appreciate pubs, dive bars etc. But I like the most just bars, which are taking cocktails serious. In this matter, I do think, that a bar should not have much of a different approach than a fine dining restaurant. Call me pretentious (or opinionated), but I do think, that this is the future of the bar.
Point is, that a lot of people like to drink alcohol - but it is not a basic need (the same as "fancy food"). The bar is maybe more destined to be sophisticated as most restaurant styles then.
But it seems, that (especially in the US) people like to compromise too quickly on the experience. Not only bartenders, but also operators and even guests.
I do remember the anecdote, that Henry C. Ramos had to the peak of its popularity saloon in New Orleans 35 "shaker boys" behind the bar to meet the demand of the Ramos gin fizz. This is one way to meet the demand, without (much) compromise quality...
Unfortunately I feel, that these days are over. But they shouldn't be... not sure, if any business could stem 30+ bartenders behind the bar, though we should look ways to manage the business without sacrificing quality.
Big names in hospitality like Ferran Adriá already showed (in a fine dining setting), that it is possible to look beyond footfall and sheer revenue. I am sure, that everyone would agree, that El Bulli was one of the most significant restaurants in the last 50 or so years. We just have to transport this into the bar.
So there are solutions out there - which are not compromising quality. Let's find them together!